Description
A lumberwood has appeared to the south of Golden Grove. These creatures' roots always fetch a decent price...
Availability
This bounty is available to complete after defeating Rusty's Nightmare.
Guide
To find the Lumberwood, head northwest of Golden Grove. You can also check your map for a glowing blue dot to find your target.
The battle should not be very difficult; just cast Pulse with Oliver two or three times.
Defeat it and you'll complete the bounty hunt, return to the Swift Solutions to claim your reward. It will also drop a turmeric root needed for Errand 048.
Videos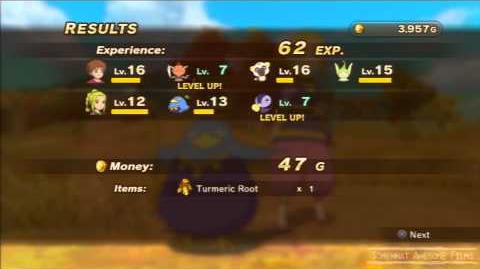 Ad blocker interference detected!
Wikia is a free-to-use site that makes money from advertising. We have a modified experience for viewers using ad blockers

Wikia is not accessible if you've made further modifications. Remove the custom ad blocker rule(s) and the page will load as expected.