Description
A team of researchers have been attacked by a huge monster while exploring some ancient ruins. They must be rescued!
Availability
This bounty is available to complete after after defeating Al-Khemi in Castaway Cove.
Guide
To the northeast of Castaway Cove is a piece lies a piece of unexplored land of which one entrance is blocked by a big Collum. Defeating it is best done by keeping your distance (with the possible exception of Swaine's Hurly) and casting Storm-elemental attacks with your Drongo. Equip other familiars such as the Mite with Storm-based equipment to give you a small advantage.
Defeat it and you'll complete the bounty hunt, return to the Swift Solutions to claim your reward.
Videos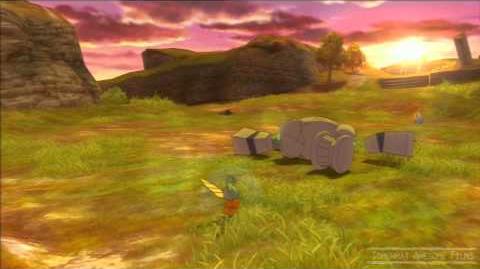 Ad blocker interference detected!
Wikia is a free-to-use site that makes money from advertising. We have a modified experience for viewers using ad blockers

Wikia is not accessible if you've made further modifications. Remove the custom ad blocker rule(s) and the page will load as expected.