Description
An old man in Perdida is suffering from a terrible backache.
Availability
This errand is available to complete after defeating Khulan's Nightmare in Perdida.
Guide
In Perdida, talk to the man in the center of town who is leaning on a cane near the walkway to Swift Solutions. His back is killing him, and he needs some more cold compresses to help him. They're made in Yule, so travel over there.
In Yule, the Tomte you're looking for is standing to the left of the Peddler to the northeast. He'll give you what you need, but in the meantime, you to take out five Manglerfishes with a Blazing Blade. The Peddler in Yule sells them. One you have fought five Manglerfishes, return to the Tomte receive the cold compress. Return it to the old man in Perdida to finish the errand.
Videos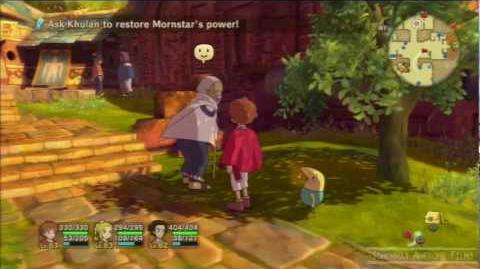 Ad blocker interference detected!
Wikia is a free-to-use site that makes money from advertising. We have a modified experience for viewers using ad blockers

Wikia is not accessible if you've made further modifications. Remove the custom ad blocker rule(s) and the page will load as expected.