Description
A llapaca in Perdida longs to taste something more refined than its customary diet of hay, hay, and more hay.
Availability
This errand is available to complete after defeating Khulan's Nightmare in Perdida.
Guide
In Perdida, you'll see a Llapaca to your right as soon as you enter. Use the Nature's Tongue spell to talk to it, and you'll learn that it just wants different food to eat. Stop to buy one of each of the following foods at each of the following cities (if you don't have them already):
After you've fed him all four, you'll receive your reward, as well as a lot more formulae!
Videos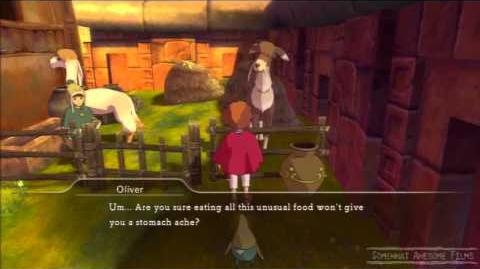 Ad blocker interference detected!
Wikia is a free-to-use site that makes money from advertising. We have a modified experience for viewers using ad blockers

Wikia is not accessible if you've made further modifications. Remove the custom ad blocker rule(s) and the page will load as expected.