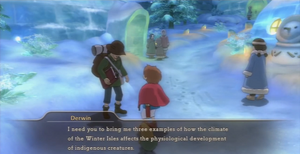 Description
Derwin has moved on to Yule in search of more creature data.
Availability
This errand is available to complete after defeating Cap'n Crossbones and arriving at Yule, as well as completing Errand 072.
Guide
You'll find Derwin travelling once again; talk to him near the entrance of Yule, on the left. He needs three more familiars; an Ice Queen, a Sasquash, and a Lotus Bubbud. The Ice Queen can be found inside of the Glittering Grotto itself, while the other two can be found on the World Map. The Lotus Bubbud will likely be the most difficult to catch.
Videos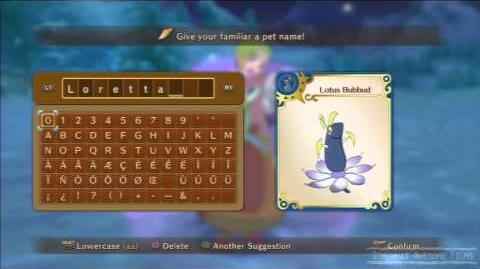 Ad blocker interference detected!
Wikia is a free-to-use site that makes money from advertising. We have a modified experience for viewers using ad blockers

Wikia is not accessible if you've made further modifications. Remove the custom ad blocker rule(s) and the page will load as expected.