Ni no Kuni (World)
Comments

0
439pages on
this wiki
Ni no Kuni (also known as The Other World) is a world separate from other worlds. The game mostly occur here.
Geography 
Ni no Kuni's world map consists of three continents and and two separate archipelagos. The biggest continent is The Summerlands, while the smallest is Nazcaa. Autumnia is another continent. The archipelagos are Teeheeti and The Winter Isles.
World Map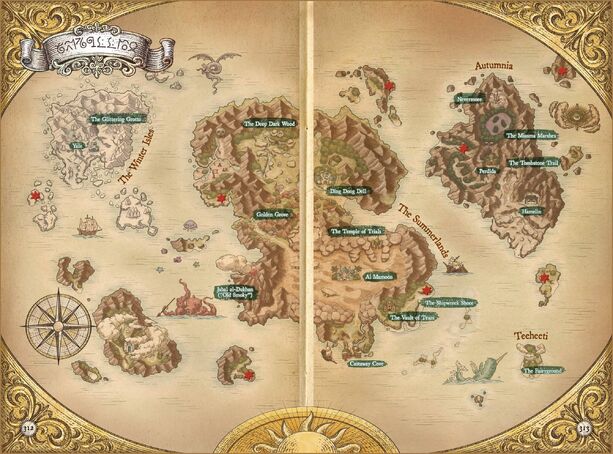 Trivia
Ni no Kuni is the second known world in the game, with Oliver's world and the Conductor's world as the other two.
In the world map, a word written in Nazcaän Script is seen. Transcribed, it reads: The World.
In the Wizard's Companion, it names Nazcaa as "The Lost Continent", as it had little information once the fog arose in Nazcaa.