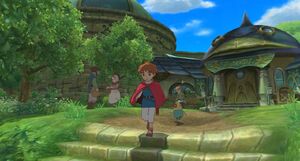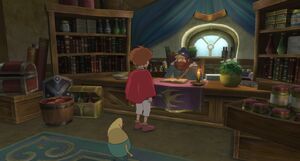 Swift Solutions (ツバクロ商会 swallow company) is a series of shops found in towns throughout the world. They are responsible for assigning most of the game's side-quests, including Errands and Bounty Hunts. Completing these two types of missions can earn you money, items, and the game-making-or-breaking Merit Awards.
In the NDS game, the shop looks like a swallow's (bird's) head, although the actual colours and inside of the shop differs in every town, the shape on the outside stays the same.
Ad blocker interference detected!
Wikia is a free-to-use site that makes money from advertising. We have a modified experience for viewers using ad blockers

Wikia is not accessible if you've made further modifications. Remove the custom ad blocker rule(s) and the page will load as expected.